Another year to honor and celebrate your dad's hard work is forthcoming and you might be racking your brains on how to make Father's Day a noteworthy one. Aside from the heartfelt letters that are probably the most go-to gift to say your sincerest "Thank you" and "I love you," rewarding him with a restful weekend staycation at the best hotel in Ortigas, like Astoria Plaza, would be the perfect idea for that special day, too. So, to help you impress the man of the house, here are some ideas of the things you can do to give him an extraordinary celebration.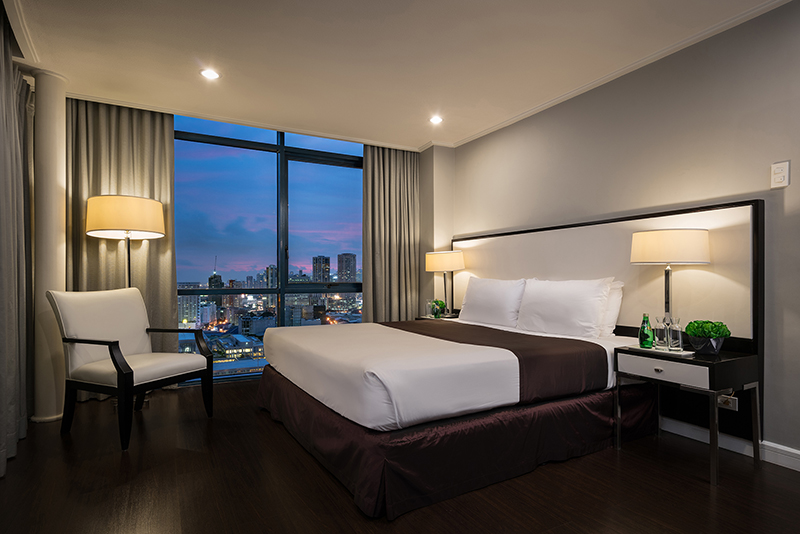 Gift him with a suite surprise!
Most dads would love to take a peaceful respite and have a moment of tranquility to de-stress and recharge after a week full of deadlines or presentations at work. Good thing, our luxurious hotel in Ortigas, Pasig City, Astoria Plaza, is ready to be the ultimate haven for your dad's relaxation amid the urban jungle. With its spacious, lavish, and fully equipped suites, a comfortable Father's Day vacation is sure to be achieved!
Treat his taste buds to the sought-after restaurants in Ortigas.
As they say, the way to a man's heart is through his stomach, and we couldn't agree more! That's why we are sure he will fall head over heels for the vast array of delicious dishes at Café Astoria! If your dad loves the taste and flavors of Japan, then Minami Saki – a crowd-favorite Japanese restaurant and consistently named as one of Tatler Philippines' Best Restaurants in Tatler Dining Guide for years – is the perfect place to satisfy his Japanese cravings! A delightful treat, indeed!
Indulge your dad in a revitalizing experience with Astoria Plaza's top-notch amenities.
After a long and tiring week at work, your dad might feel a little blue. So, give him the TLC he needs by letting him soak up the sun and take a refreshing splash in our 20-meter swimming pool. You may add colorful floaters, too, for a fun-filled swimming session with the family! For fathers who want to maintain their Superman-like physique, we have a gym that is open and ready to accommodate their fitness journey. You can stay fit and have fun together on dad's special day.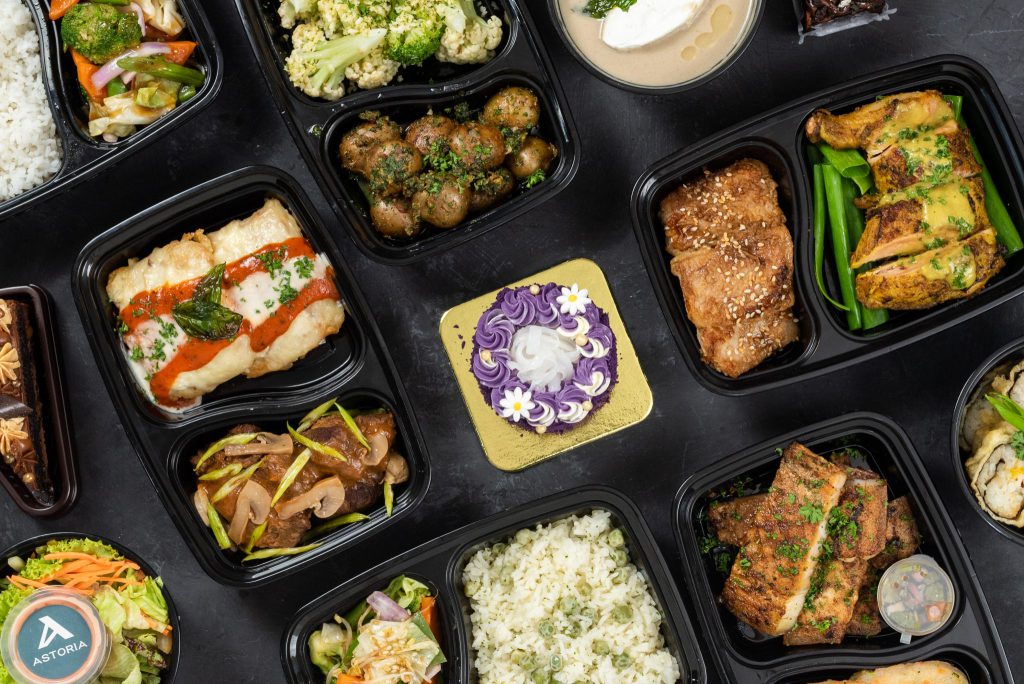 Staying at home? Give him a feastful Father's Day celebration with Astoria creations!
Do not fret if you are staying at home and have no plans to go on a mini vacation with dad. Astoria can still make your Father's Day a meaningful one even in the comforts of your home. Just prepare the table and select from the wide range of delicious offerings from Banquet in a Box. Choose from the Standard, Premium, or Deluxe Set menu and experience a tasteful celebration the Astoria way. Simply place your orders through bit.ly/BanquetInABox, and a simple yet sumptuous feast is undoubtedly in the cards!
But wait, there's more! You may also conveniently check out his favorite Astoria Gourmet Take-aways creations, luscious milk tea concoctions from TMI – Tea. Milk. Inspiration., including the scrumptious Minami Saki specialties, and have them delivered straight to your doorsteps via our user-friendly website at bit.ly/ AHR-Gourmet.
Truly, dad's day is worth celebrating! The day will be even more special when you spoil him with a relaxing staycation with us. So, be sure to reserve and book your accommodation in Ortigas early by heading to our website at www.astoriaplaza.com. 
Looking for discounts? Members of the leading vacation club in the Philippines, Astoria Vacation and Leisure Club, Inc. are in for special discounts, too! Just be sure to avoid false information such as the Astoria scam and timeshare frauds, and check only the legitimate vacation clubs, like AVLCI. For more information, you may visit their website at https://www.avlci.com.
Happy Father's Day to all great dads and father figures out there!