After several months of waiting for travel restrictions to be lifted, you are finally set for well-deserved relaxation in the best hotel in Ortigas, Astoria Plaza! You might be thinking about how to maximize your overnight stay with us. Well, we can say that you are lucky because you're on the right blog page! So, get your pen and paper and list down these tips that will help you maximize your stay in the heart of Ortigas City.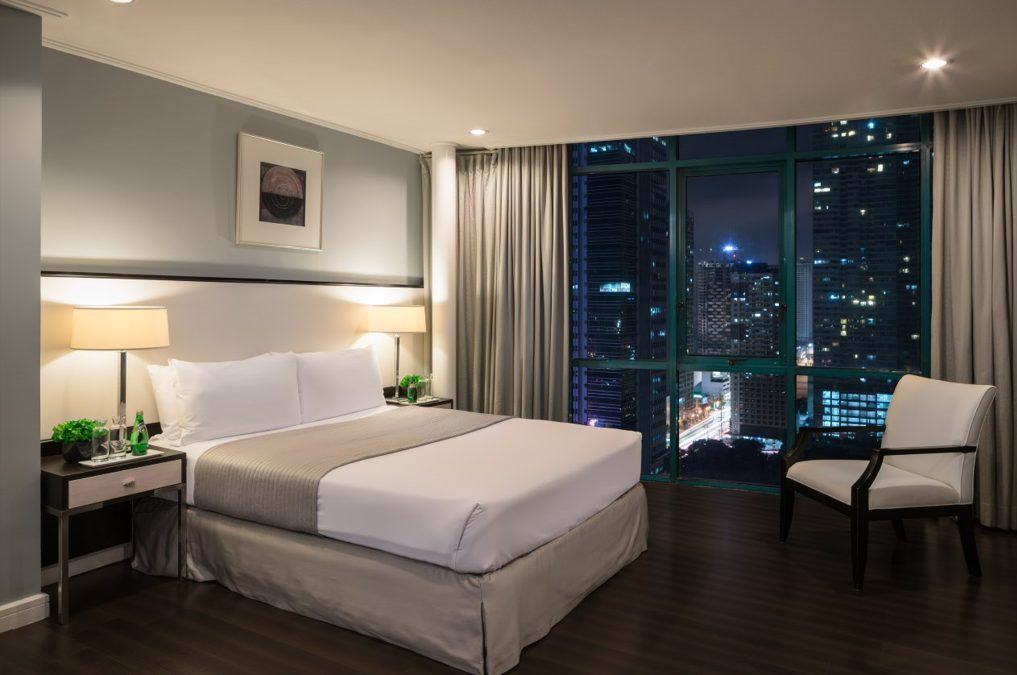 Relish our lavish and spacious suites with top-notch room amenities.
The key to a relaxing staycation is having an elegant yet cozy space like our spectacular rooms! Embark on a memorable journey with our suites, the oasis of every traveler and urban dweller from the bustling city streets. Each room is equipped with LED television and cable, complimentary Wi-Fi, a kitchenette, a modern shower with a bathtub, and complete bathroom amenities that you will need to fully enjoy your stay at our luxury hotel. Exciting, right?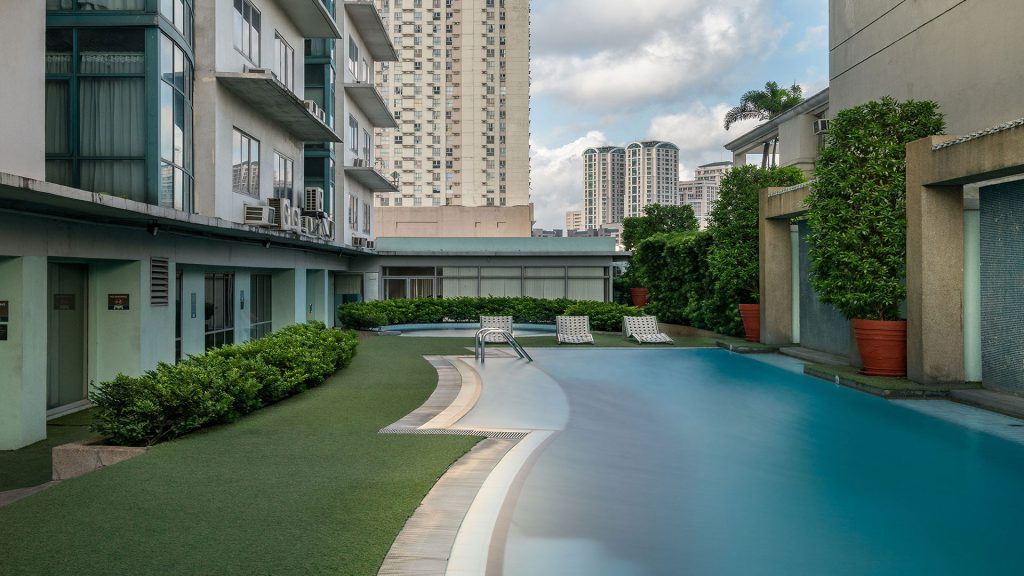 Bask in complete relaxation at our pristine pool.
No matter what season it is, you'll always feel the summer vibes in Astoria Plaza! Your staycation will be even more memorable as you plunge into our famous 20-meter-long swimming pool that is sure to rejuvenate your day. If you opt to have a moment of tranquility and just soak up the sun, our poolside loungers are ready to be your best buddy for this. Don't worry about your little ones because they are in for some fun, too, with our separate kiddie pool!
Reward yourself with an exquisite gastronomic experience at Café Astoria and Minami Saki.

If food is your love language, then you are in for a sumptuous treat! Aside from the grandeur of the interiors and the relaxing ambiance, you and your whole family can savor the superb and best-of-the-metro culinary dishes with the wide range of delicious food choices from Café Astoria. Remember to cap off your meal with some luscious tea concoctions from TMI – Tea. Milk. Inspiration., too!
Craving for some scrumptious sushi, sashimi, and other Japanese creations? Let your taste buds indulge in the authentic and flavorful array of the delish Japanese offerings from our award-winning restaurant, Minami Saki! Named one of Tatler Philippines' Best Restaurants consistently for years in their Tatler Dining Guide, including in 2022, you are in for a scrumptious treat, indeed!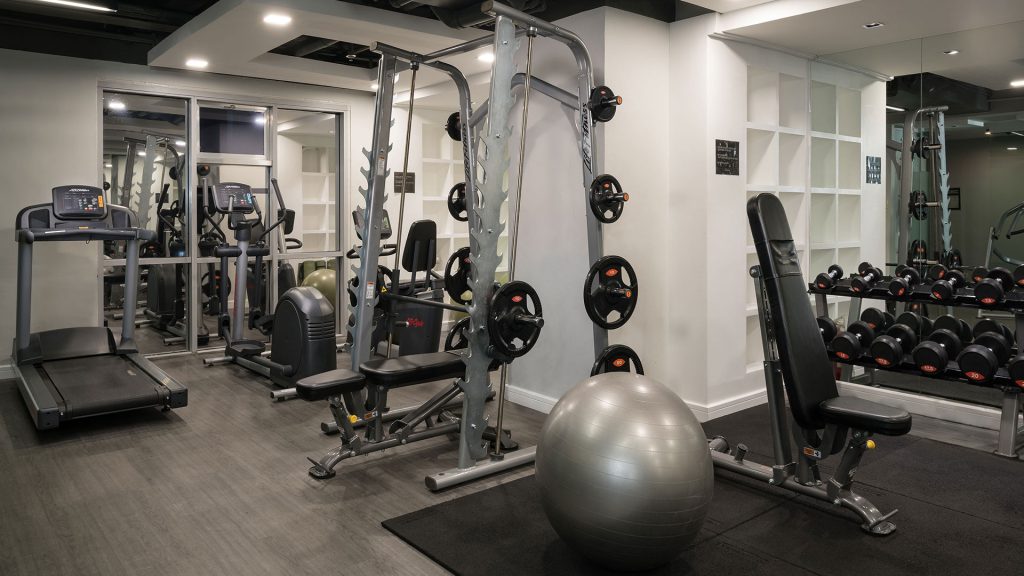 Stay healthy and maintain your physique in our gym.
Even if you are on a well-deserved staycation, it is a must to keep your body in tip-top shape by squeezing in a workout session in our gym. More than staying fit, health is wealth, so it is important to take care of yourself to protect your body and achieve immunity from the COVID-19 virus.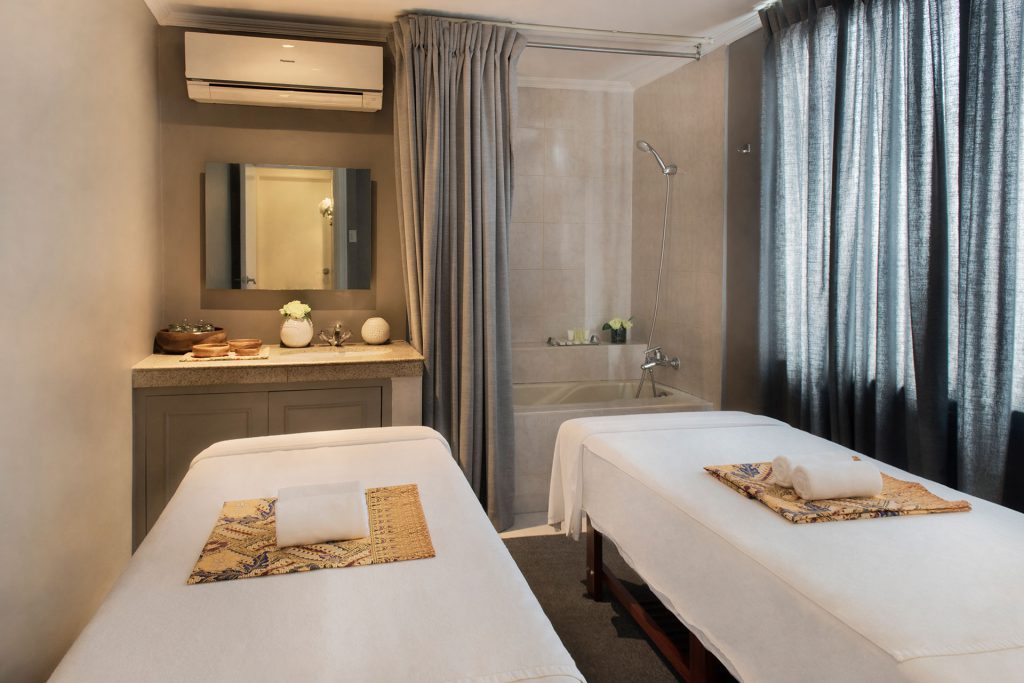 End your day on a relaxing note by pampering yourself with a spa treatment.
Let your body aches and pains melt away while you rejuvenate and feel better with the invigorating services by Spatify! Treating yourself to a relaxing spa session will help you to renew your spirit and focus more on your well-being and happiness. It will also help you get better sleep at night, so this is a must on your to-do list!
We hope that we have covered all the important tips on how you can enjoy your staycation at the sought-after hotel in Ortigas, Pasig City, Astoria Plaza! If you are not yet booked at this luxurious accommodation in Ortigas, be sure to schedule and make a reservation now by heading over to our website at www.astoriaplaza.com!