Cakes, cookies, and pies – sharing these treats with your special someone has always been the universal language of love for most couples. These desserts are integral parts of celebrating special events – flowers are often paired with delicious chocolates during Valentine's Day and a decadent cake is always present during special anniversaries. Truly, special bonds are made even sweeter with a spoonful of sugar and love! That is why here at Astoria Plaza, we make it a point to offer the sweetest treats possible, all ready to be enjoyed either at home or while on a glamorous date night with your dearest one at the best hotel in Ortigas!
Read through and discover some of the drool-worthy and decadent desserts from Astoria Gourmet Take-aways and Minami Saki that your significant other will surely love!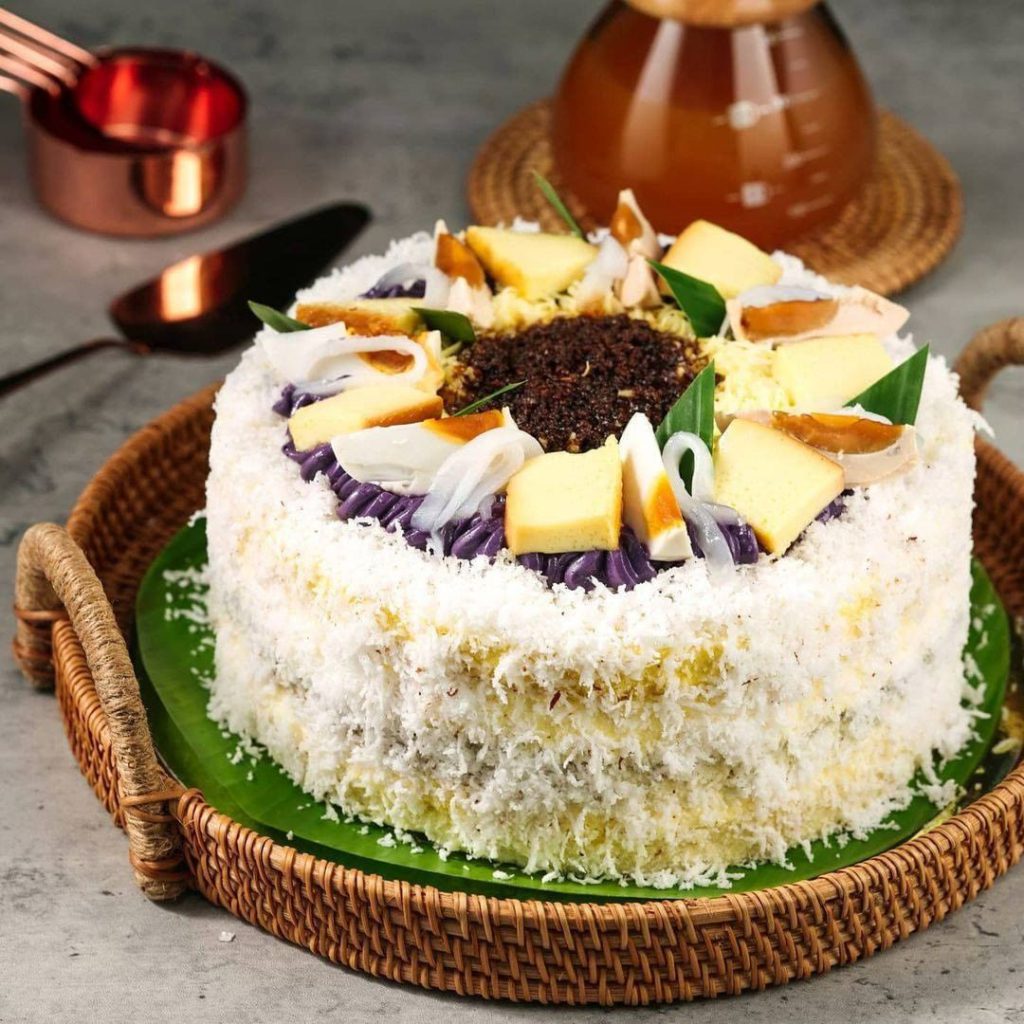 Astoria Triple Bibingcake
Looking for something unique and oh-so-delicious for your bae? Our Astoria Triple Bibingcake is the right choice! This cake is crafted with the scrumptious goodness of the best-selling Astoria Bibingka trio – Traditional, Ube, and Dulce de Leche. To make it even more yummy, it is covered in freshly grated coconut and topped with salted egg, ube halaya, leche flan bits, cheddar cheese, and muscovado sugar. Your sweetheart will definitely enjoy and love this delectable treat!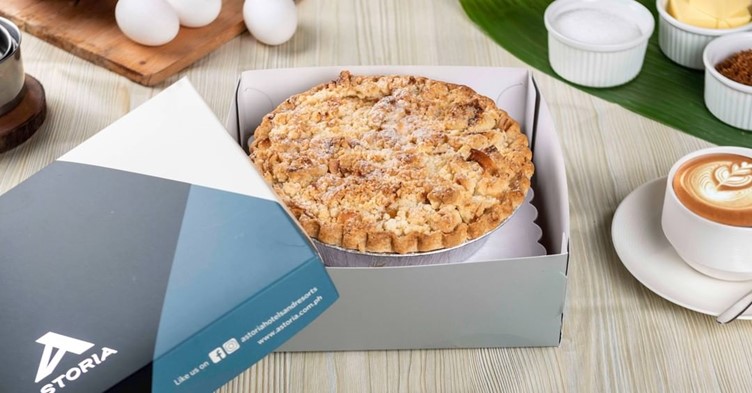 Buko Langka Pie
Hankering for a fruity, sweet dessert? Then this irresistible Buko Langka Pie is the perfect gift for your beau! This swoon-worthy treat is made with young coconut meat and fresh jackfruit that are sure to satisfy one's cravings. Just pair this with a piping hot coffee and you are all set!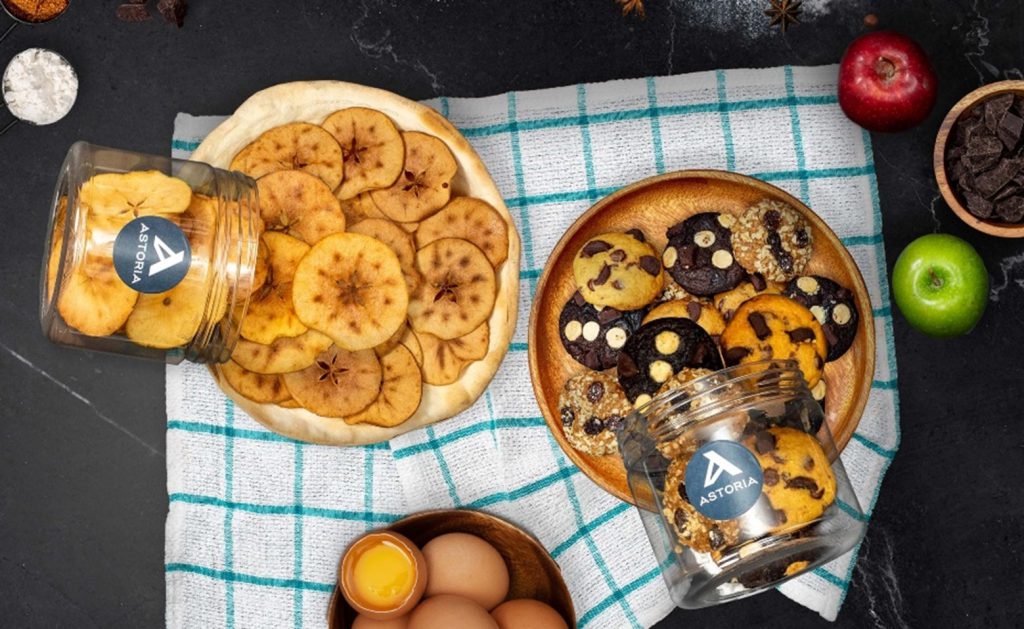 Delectable Bites
If your sweetie is fond of light snacking while watching the latest Netflix shows, then Astoria's Delectable Bites is the way to go! The signature combination of Apple Chips and Cookie Bite Sampler offers just the right amount of sweetness that is sure to win your lover's heart. Grab these jars of goodies now!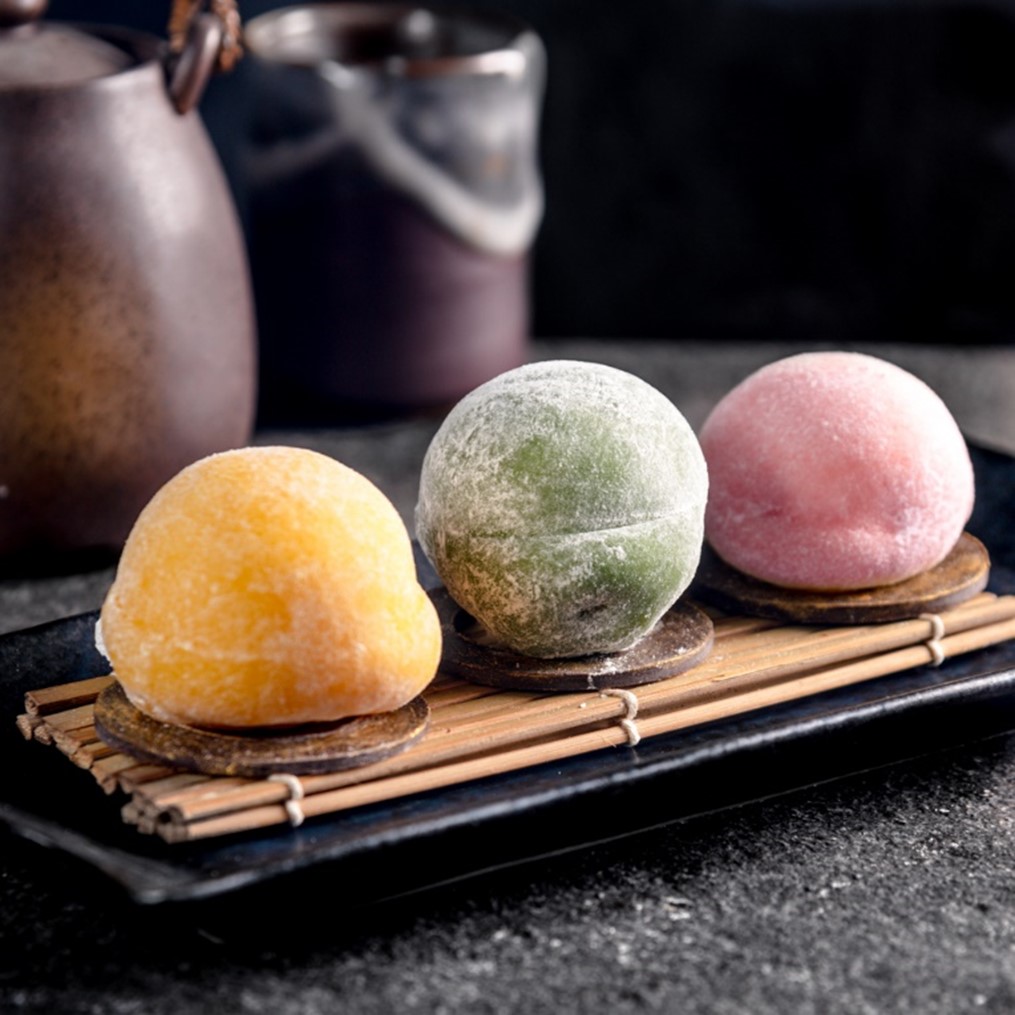 Japanese Mochi
Make the most of your stay at our luxurious hotel in Ortigas, Pasig City – Astoria Plaza – by treating your partner to one of the best-selling desserts of Minami Saki, Japanese Mochi! This must-try treat comes in different yummy flavors, such as black sesame, pistachio, purple yam, mango coconut, coffee chocolate, and strawberry, that will leave your bae wanting for more.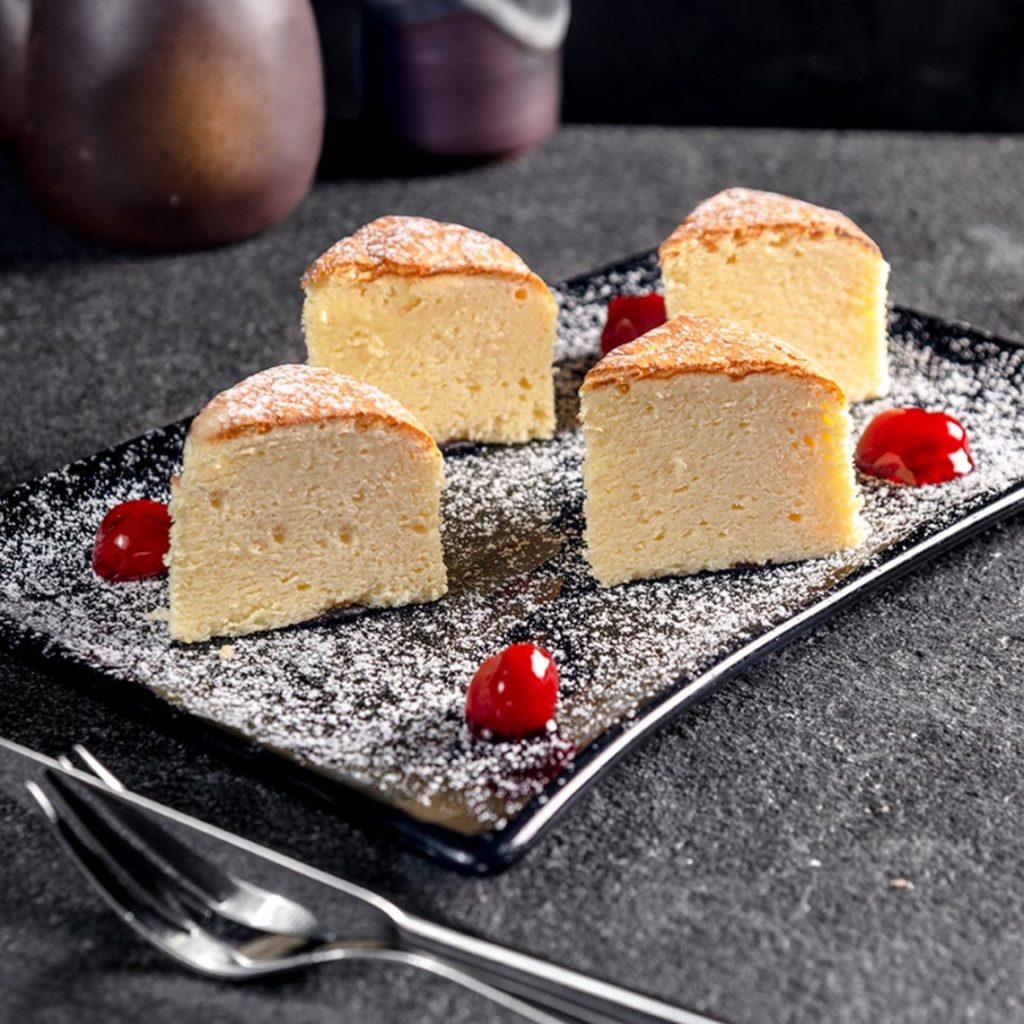 Japanese Cheesecake
Say "Yes!" to more cheese and love with Minami Saki's Japanese Cheesecake! This luscious, velvety baked cheesecake will tickle your S.O.'s taste buds in every bite. Feel free to take this home too, because we are sure you are going to miss the taste after you leave our restaurant!
Take note that these are just some of the Astoria treats you can grab, and we still have plenty of luscious offerings available via bit.ly/AHR-Gourmet. You may opt to order these straight from the comforts of your home, or you can book an accommodation in Ortigas, specifically at Astoria Plaza, and take your staycation up a notch by trying the gourmet treats we have to offer.
Are you a member of the leading timeshare company in the Philippines, Astoria Vacation and Leisure Club, Inc. (AVLCI)? Then thrilling discounts and outstanding benefits await you! If you are not a member yet, now is the best time to give yourself the gift of travel! We know that timeshare frauds are widespread nowadays, and one of the best ways to avoid such is by signing up only with a legitimate vacation club, like AVLCI. Visit www.avlci.com today for more information!