You find yourself all alone in your cozy suite at Astoria Plaza – the best hotel in Ortigas. At this point, you might have already watched television, listened to peaceful music, and admired the pleasant city view outside your window. Suddenly, your stomach starts rumbling and you are hankering for authentic Japanese food. If you are looking for the best delicacies from the Land of the Rising Sun while on your staycation, we have got you covered!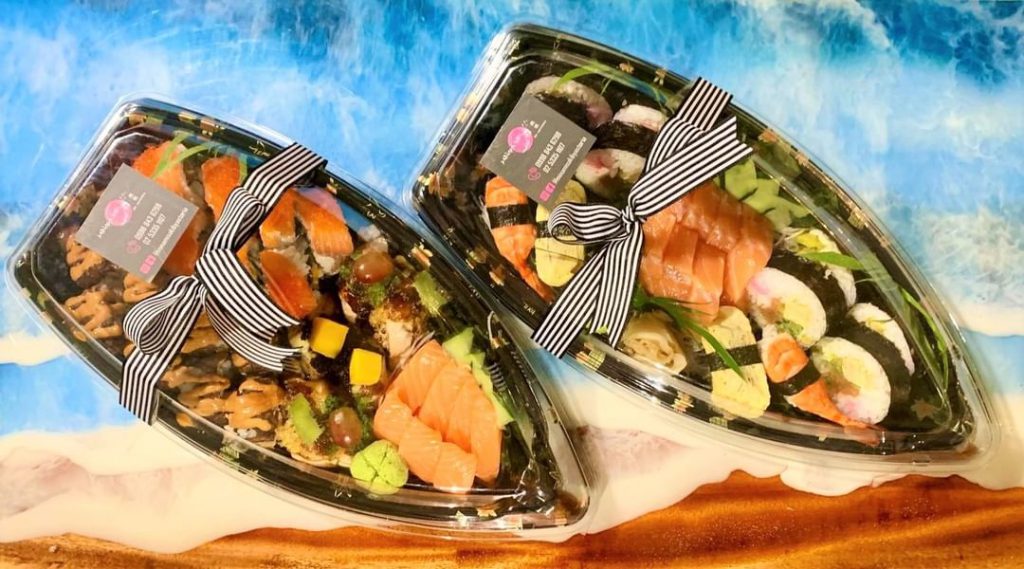 Sushi Boat To Go

Get all your sashimi, sushi, and maki desires in one sleek boat! Simply check the box next to your dish of choice on our e-commerce site and you are good to go. Ready your taste buds for an out-of-this-world gourmet experience!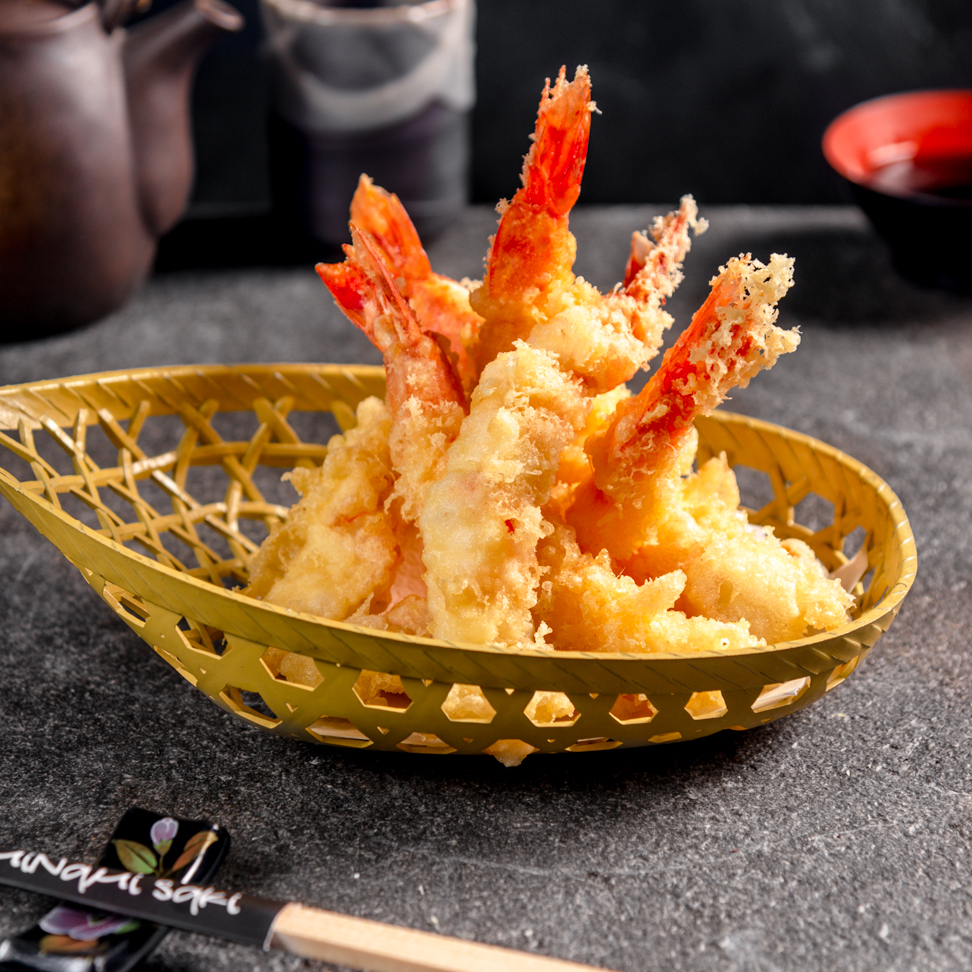 Ebi Tempura
Fresh and flavorful shrimp dipped in light golden batter and deep fried until beautifully crisp? Ethereal! This well-known Japanese dish is a sure-fire pick to satisfy your appetite if you love seafood. You deserve to savor your little break in Astoria Plaza with this delectable creation.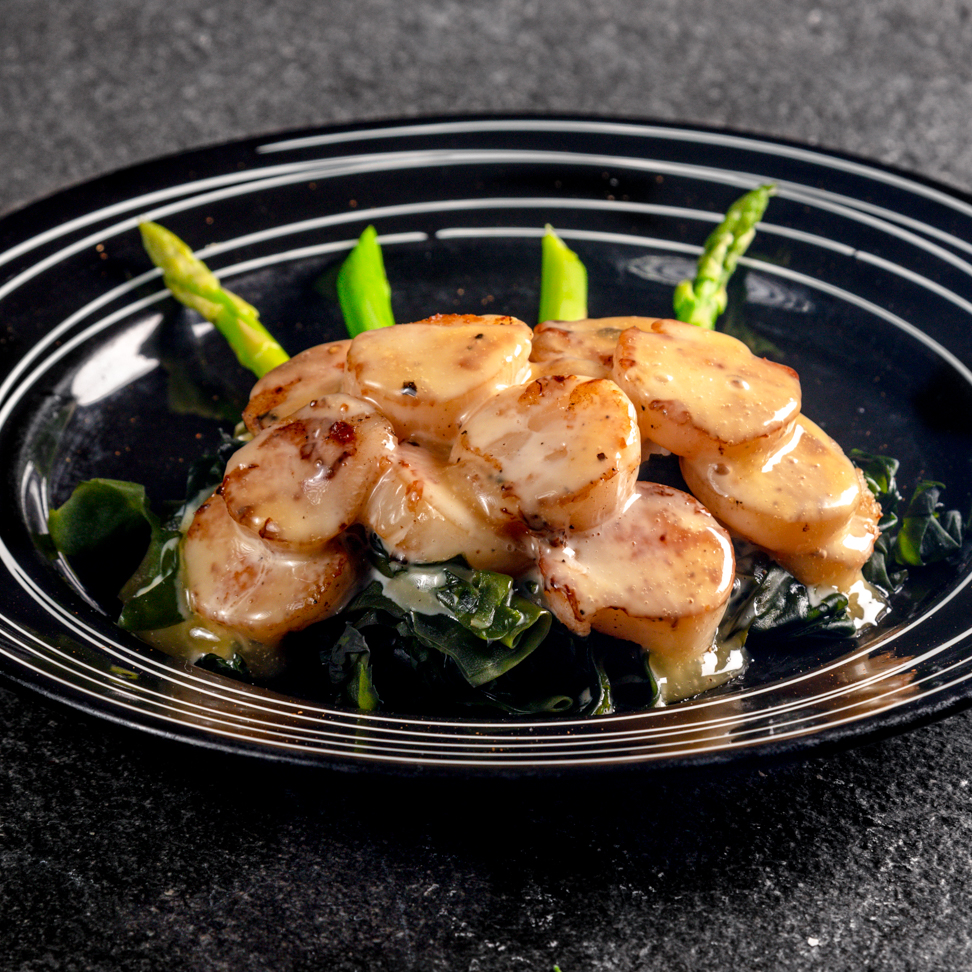 U.S. Scallops with Tamago Sauce
In all honesty, your short stay in this fabulous accommodation in Ortigas will be taken to the next level by trying this crowd-favorite, scrumptious creation! Minami Saki's premium U.S. Scallops, served with special egg sauce, is just what you need to appease your desire for delicious seafood!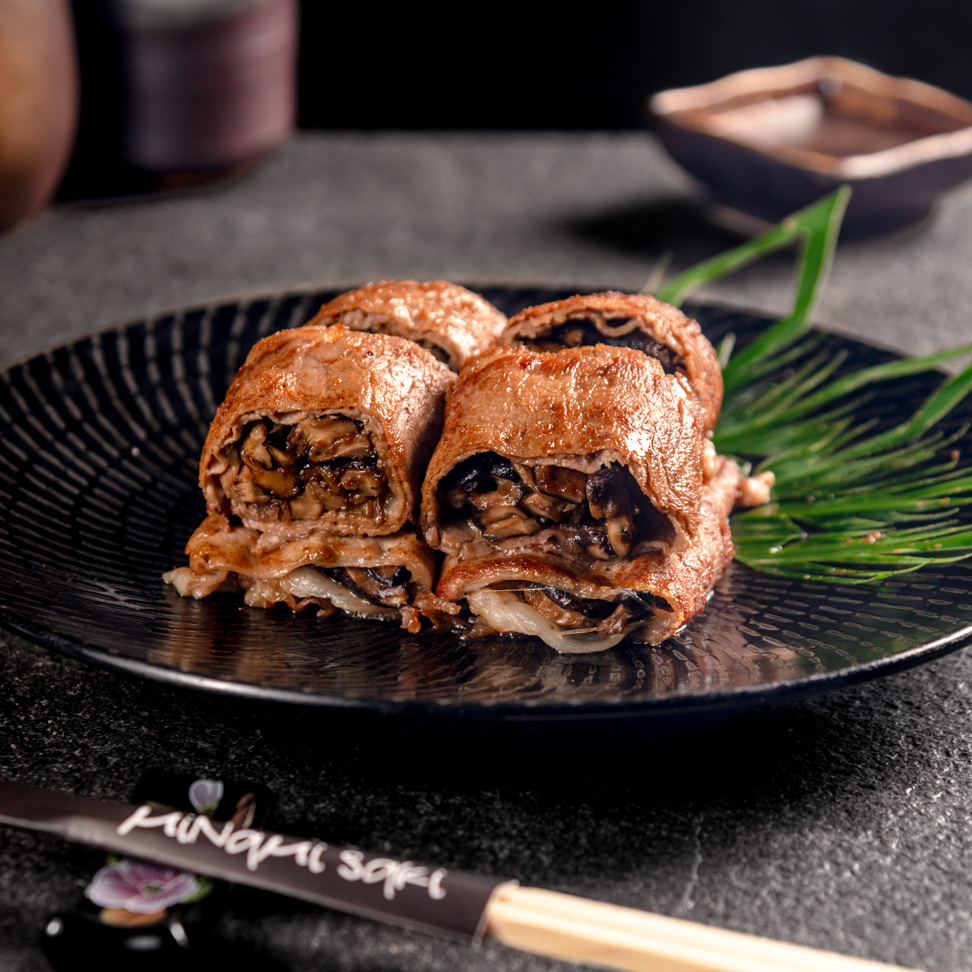 Usuyaki Steak with Mushroom
This dish is replete with flavors because it is made up of assorted mushrooms rolled in thinly sliced, premium U.S. striploin teppanyaki. You can eat this dish by itself or with a nice bowl of steaming white rice. This is a must-try if you want a filling, hot meal for the day. It may appear small, but it can surely make you feel full!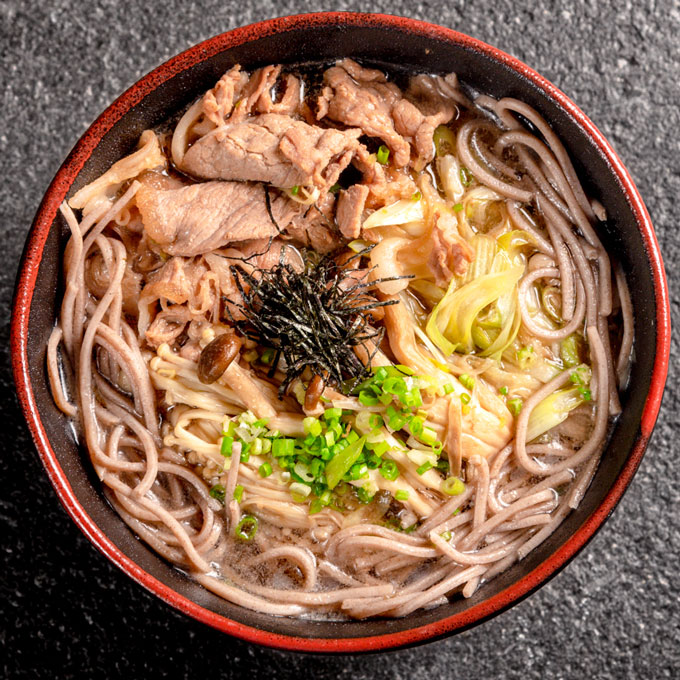 Gyuniku Soba
Feeling down and needing a warm hug? Trust us! Minami Saki's Gyuniku Soba won't let you down. Relish this phenomenal, piping-hot bowl of Japanese soba noodles made flavorful in a savory beef-and-vegetable-rich broth. Know that solace can be found in the little things. Sweater on, your show on screen… you can relax and appreciate the most exquisite and nourishing soup you've ever had.

Have we sated your appetite? It's a good thing our valued guests may savor fine dining while staying at the luxurious hotel in Ortigas, Pasig City, Astoria Plaza. Craving Minami Saki's specialties at home? Do not fret because our team will deliver your favorite Japanese cuisines to your doorsteps! Just head over to our e-commerce website at bit.ly/MinamiSaki and check out your well-loved dishes. Cool, right?

Did you know that discounts await you too if you are a member of the leading vacation club in the Philippines, Astoria Vacation and Leisure Club, Inc. (AVLCI)? Yes, you have read it right! You can savor Minami Saki dishes and other Astoria creations when you sign up for a membership today. Just make sure to watch out for timeshare frauds and only trust the biggest vacation club in the Philippines, AVLCI. Visit www.avlci.com to know more!