Finally! You are set to fulfill your much-awaited staycation at the cozy suite of the best hotel in Ortigas, Astoria Plaza, and you are suddenly so excited about the activities you can do to have a memorable stay. Surely, one of them is to try out new cuisines! What better way than to try Astoria's famed Astoria Gourmet Takeaways and Minami Saki creations?
Tasting all of Astoria's scrumptious dishes will take more than the total nights of your accommodation in Ortigas, so we have rounded up the top 5 gourmet takeaways in Metro Manila that will perk up your meals.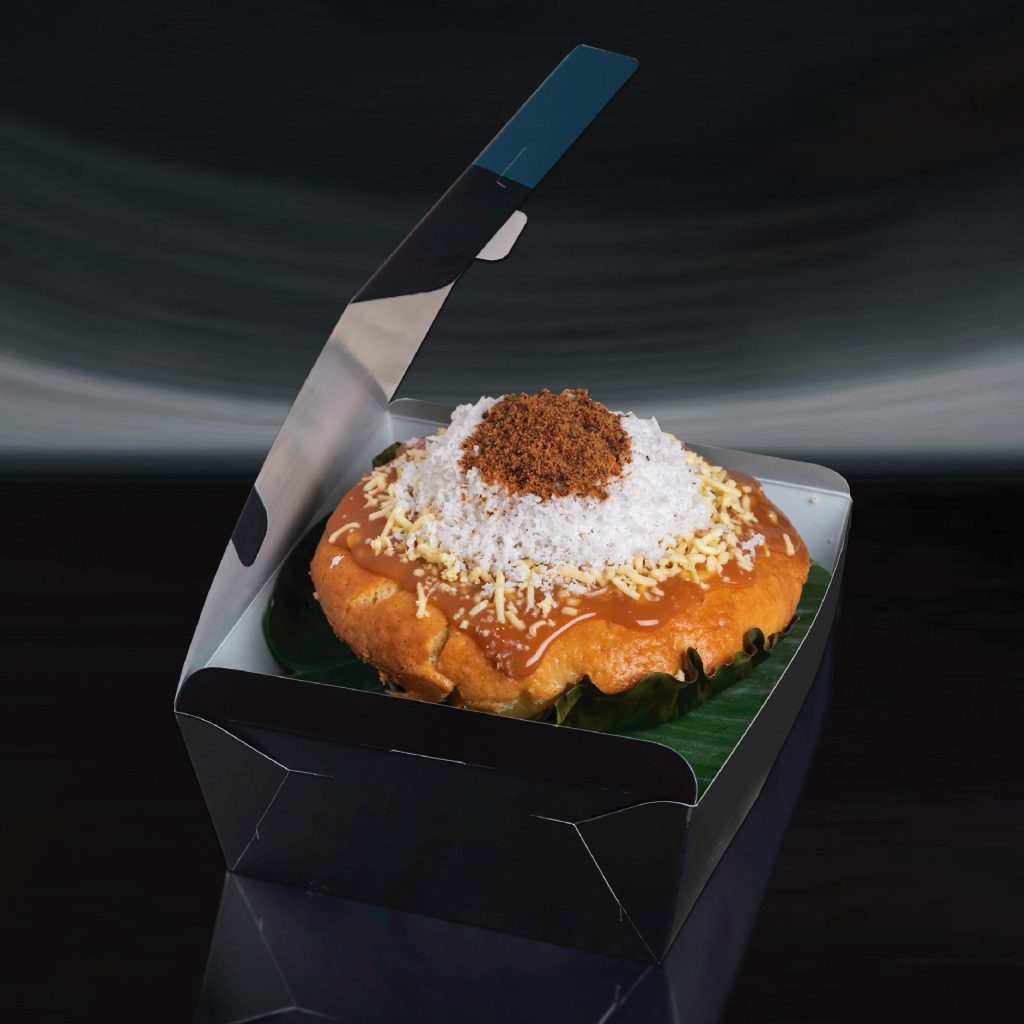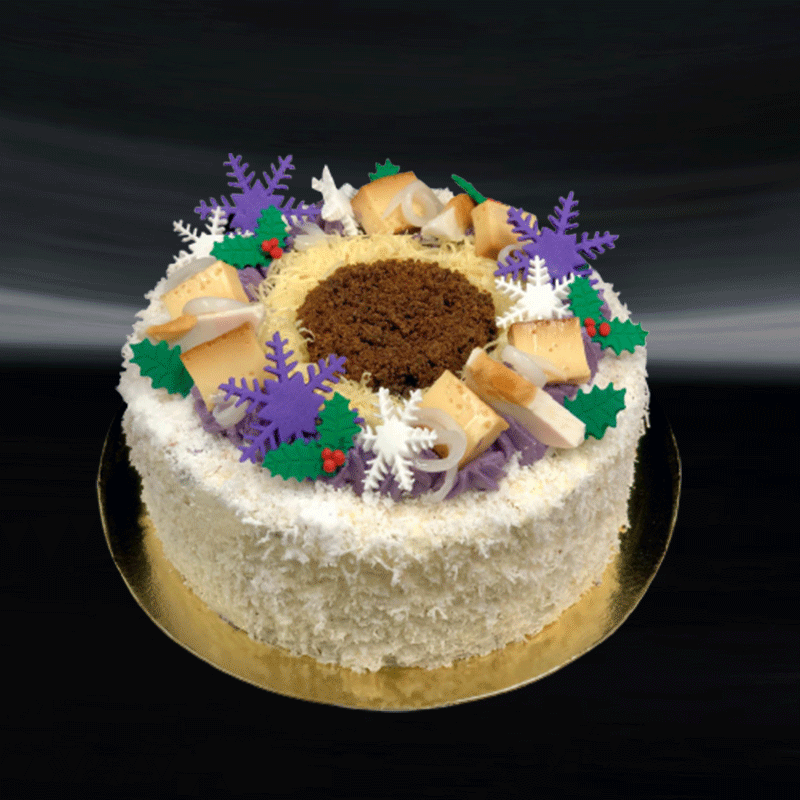 Astoria Bibingka and Astoria Triple Bibingcake
The famed Astoria Bibingka Traditional, hailed by the Philippine Daily Inquirer Lifestyle as one of the Best Desserts, carries itself with its unique taste of a Filipino favorite. This delicacy is made even more special with 2 additional flavor choices in the form of Astoria Bibingka Dulce de Leche and Astoria Bibingka Ube. But why settle for one if you can feast on all 3? Our Astoria Triple Bibingcake is the dream combination of all three dessert flavors that is designed to keep you company during your Netflix movie marathon!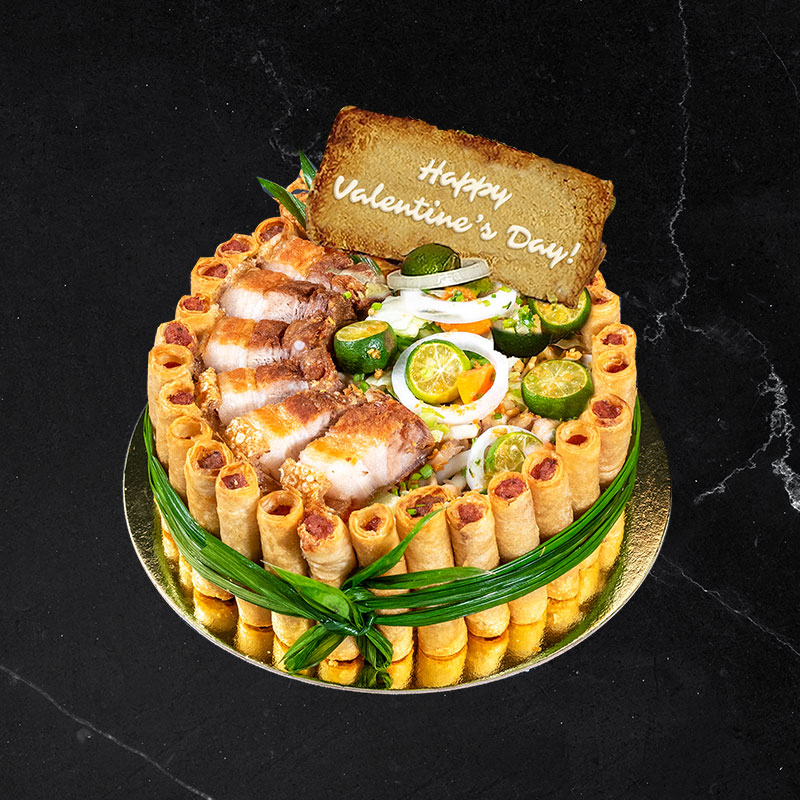 Pancit Canton Fiesta Cake
As you take on your relaxing respite in our award-winning hotel, take the time to celebrate the moment with a mouth-watering cake. But this is no ordinary cake, mind you. The Pancit Canton Fiesta Cake is garnished with shrimps and fried veggies, laden with bagnet, and sealed with lumpiang shanghai for a savory meal. We bet you cannot wait to try this treat!
Quadro Bilao
If you want to challenge yourself and your loved ones to a big meal, try out our Fiesta Favorites' Quadro Bilao. Choose the dish you want to taste first among the four luscious offerings – pancit canton with bagnet, fried chicken, lumpiang shanghai, and spaghetti – and indulge in savory goodness. Partner it up with some cold and tasty drinks from TMI. Tea. Milk. Inspiration. that are also available at Astoria Plaza!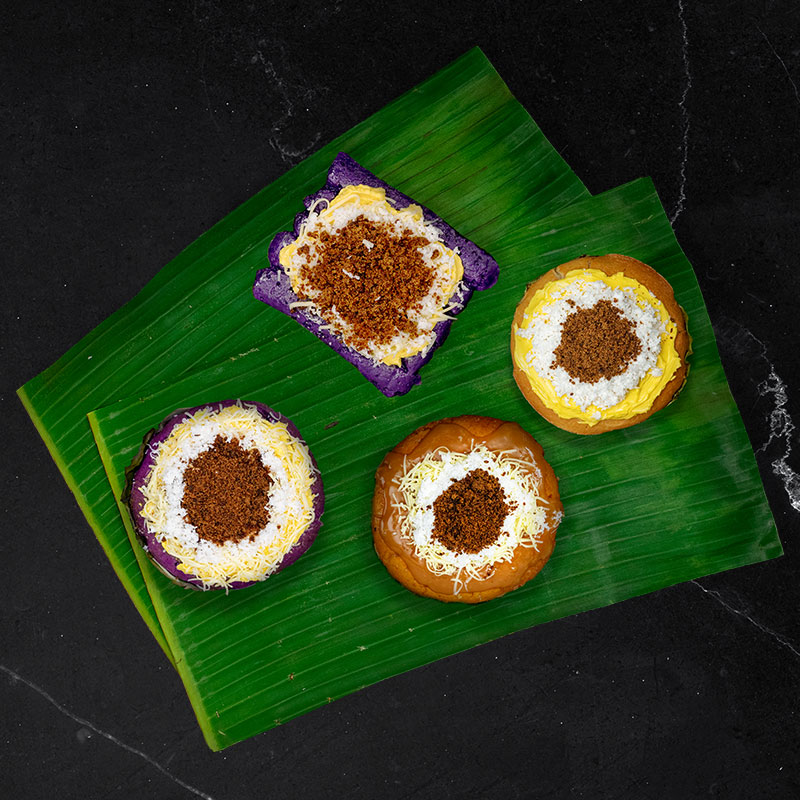 Misa de Gallo Favorites
It is the holiday season and if you are missing everything about Simbang Gabi and foodie tradition that follows, then look no further. Our Misa de Gallo Favorites are all packed in one box containing our award-winning bibingkas (traditional, ube, and dulce de leche) and puto bumbong. Grabbing a box and eating these goodies over a hot cup of coffee while relaxing with your family will bring a warm feeling of contentment.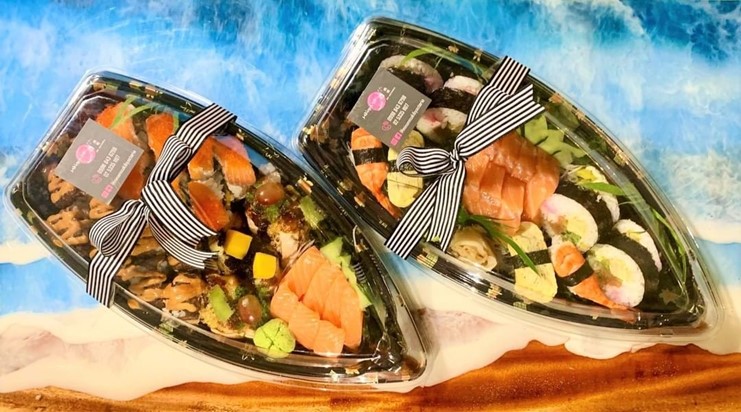 Minami Saki's Sushi Boat To Go
Saving the best for last is Minami Saki's Sushi Boat To Go. If you want Japanese goodness packed in one nifty boat, then this is the dish for you. Be creative and adventurous as you choose your desired sashimi, sushi, maki, and aburi sushi! There is a wide and excellent selection of authentic Japanese creations for you to choose from.

Now that you have five out of many dishes to try, go ahead and indulge yourself and your loved ones with these delish treats! If you are about to end your noteworthy staycation at the sought-after hotel in Ortigas, Astoria Plaza, you can also taste the world-class Astoria creations in the comforts of your home. Just head over to our e-commerce website at bit.ly/AHR-Gourmet and feel free to choose your desired treats to sate your hunger!

Great things will also come if you are a member of the leading vacation club in the Philippines, Astoria Vacation and Leisure Club, Inc. (AVLCI) as thrilling discounts and outstanding benefits await you! If you are not a member yet, now is the best time to give yourself the gift of travel! We know that timeshare scams are widespread nowadays, and one of the best ways to avoid such is by signing up only with a legitimate vacation club, like AVLCI. Visit www.avlci.com today for more information!

Have a wonderful dining experience at Astoria Plaza!