You just arrived in the best hotel in Ortigas for your quarantine stay. Bags are unpacked, you are sitting on the plump couch with your feet up. You get your phone and begin searching for things to do while in quarantine. You spot most of the items in this blog and they make you feel hungry! Good thing Astoria Plaza has a full list of gourmet creations for you to choose from. We listed down 5 of our favorite food dishes you may want to try.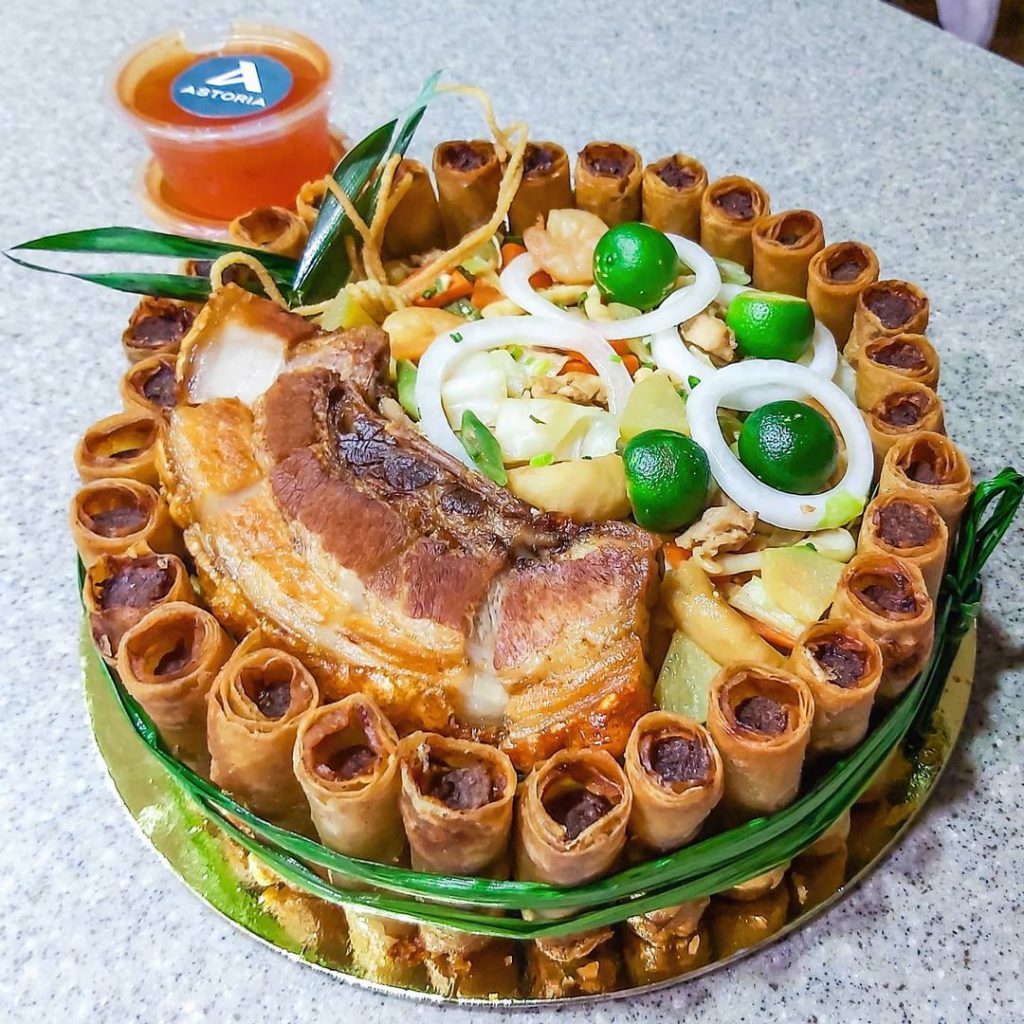 1. Pancit Canton Fiesta Cake
A beauty, isn't it? Who would've thought of serving a traditional Filipino specialty dish in the form of a cake? It is not only Instagram-worthy, but it tastes as good as it looks, too! The Pancit Canton Fiesta Cake is a crowd-favorite of Astoria. Stir-fried egg noodles are garnished with tasty shrimps and fried vegetables, then topped with bagnet or deep-fried pork belly for that extra crunch. Surrounding the noodles that give this dish its cylindrical shape are our hearty and crispy pieces of lumpiang shanghai or fried spring rolls. Dip them into our special sauce, and your taste buds will surely be satisfied to the fullest!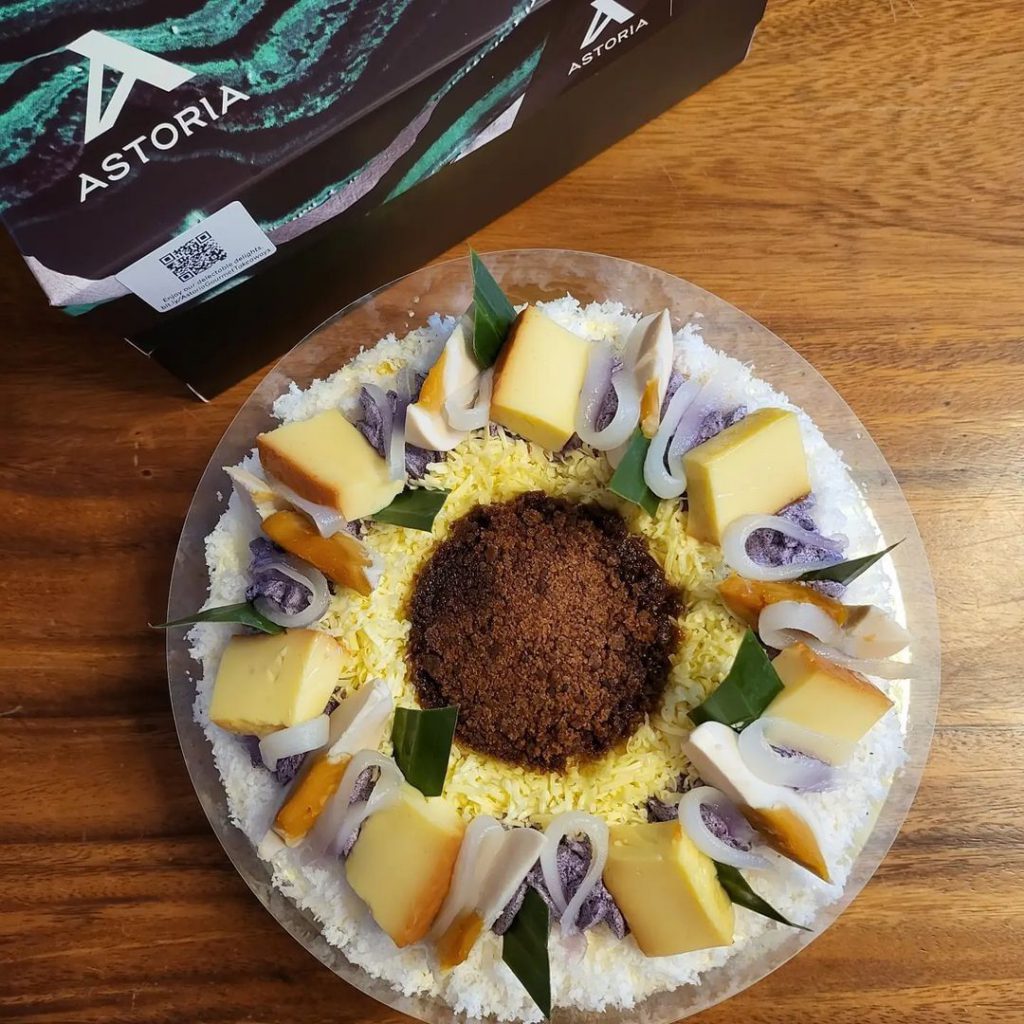 2. Astoria Triple Bibingcake
The Astoria Triple Bibingcake is an original best-seller that easily became everyone's favorite when it was recently launched. In fact, celebrities talk a lot about it on social media. Let us tip you off that it is 100% delicious! It is not too sweet, so you will definitely keep coming back for more! Topped with salted eggs, ube halaya, and leche flan bits, the Astoria Triple Bibingcake offers a taste of the best-selling Astoria Bibingka in Traditional, Ube, and Dulce de Leche – all in one flavorful bite!
3. Quadro Bilao
If you want to challenge yourself to a big meal, try out our Quadro Bilao from our Astoria Fiesta Favorites line. Choose from its different variations that can be found here. We have pancit palabok, pork barbeque, Filipino-style spaghetti, fried chicken wings and other delicious selections to choose from. Be warned, however, that even though it is called "Quadro" does not mean it can only serve 4 persons. This platter can serve a whopping 8-12 people, so it's party perfect!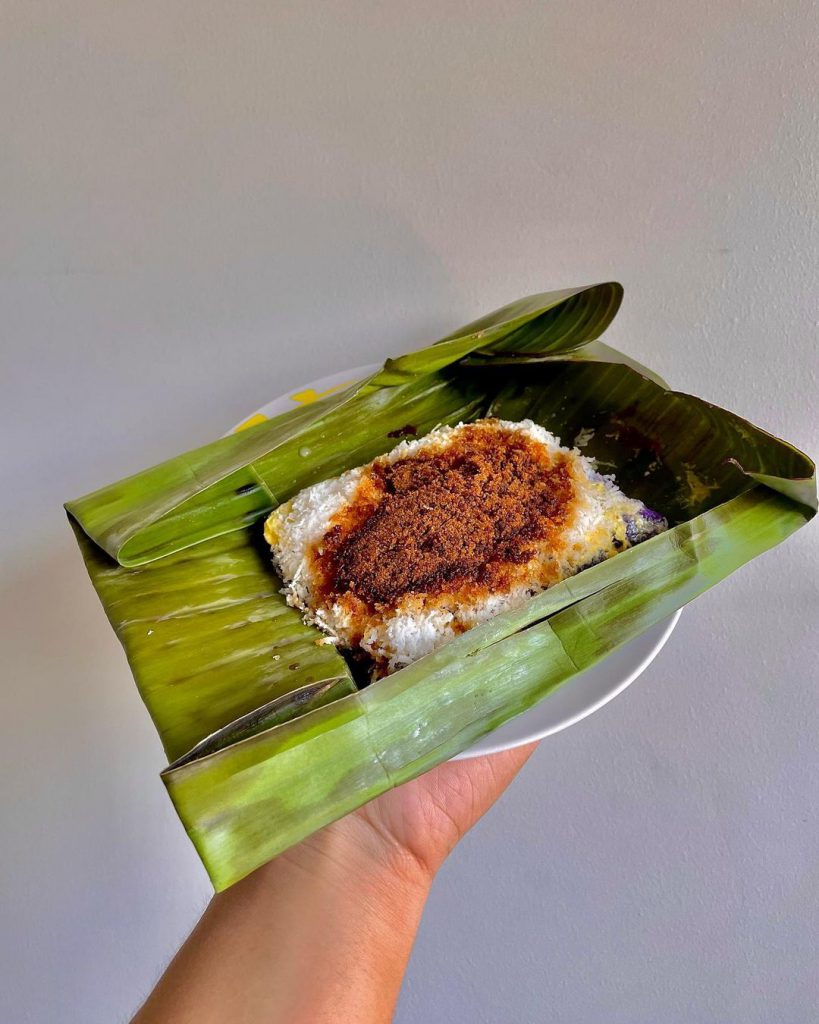 4. Puto Bumbong
If you are missing everything about Simbang Gabi and the foodie tradition that follows, then look no further! This special Filipino delicacy is slowly cooked to perfection over a low fire before being topped with butter, desiccated coconut and muscovado sugar and wrapped in a traditional banana leaf. Indulging in our tasty Puto Bumbong while working in your room will bring back the warm, giddy feelings of the holidays, for sure!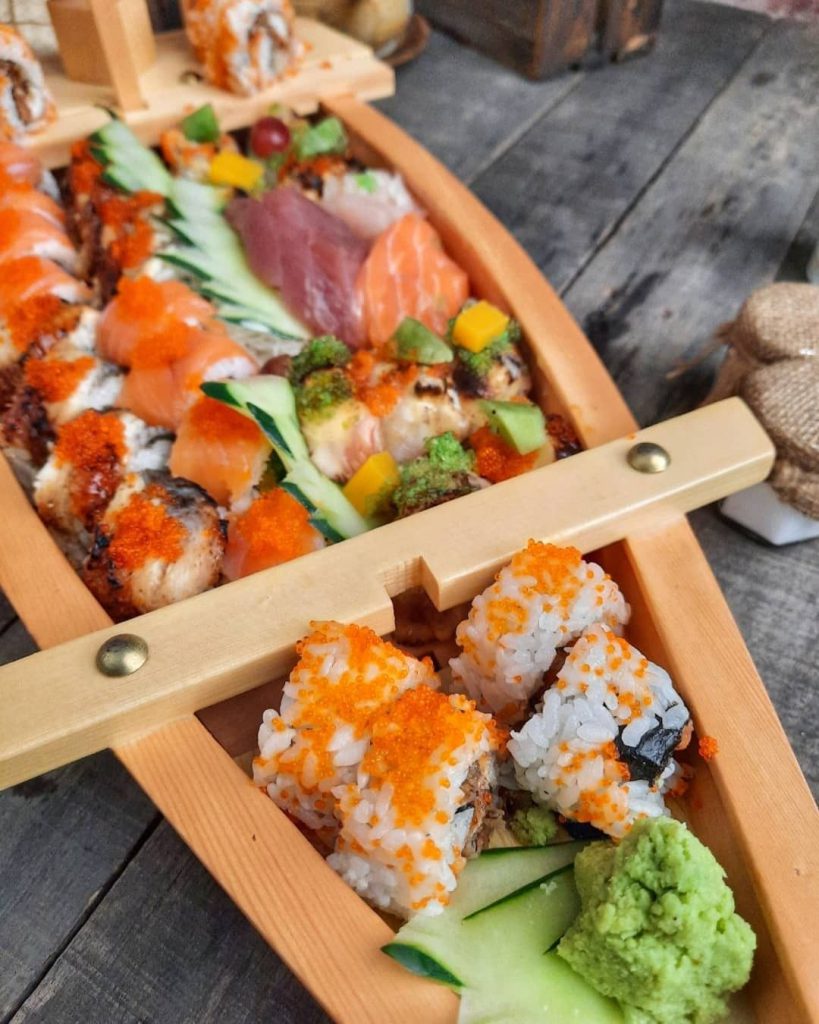 5. Sushi Boat by Minami Saki
Take your palate on a thrilling culinary journey with Minami Saki's Sushi Boat! If you want Japanese goodness packed in one boat, then this is the perfect dish for you. Be creative and adventurous as you mix and match your desired sashimi, sushi, maki, and Aburi sushi selections via Minami Saki's website! Our wooden sushi boat comes in two sizes – Big and Small.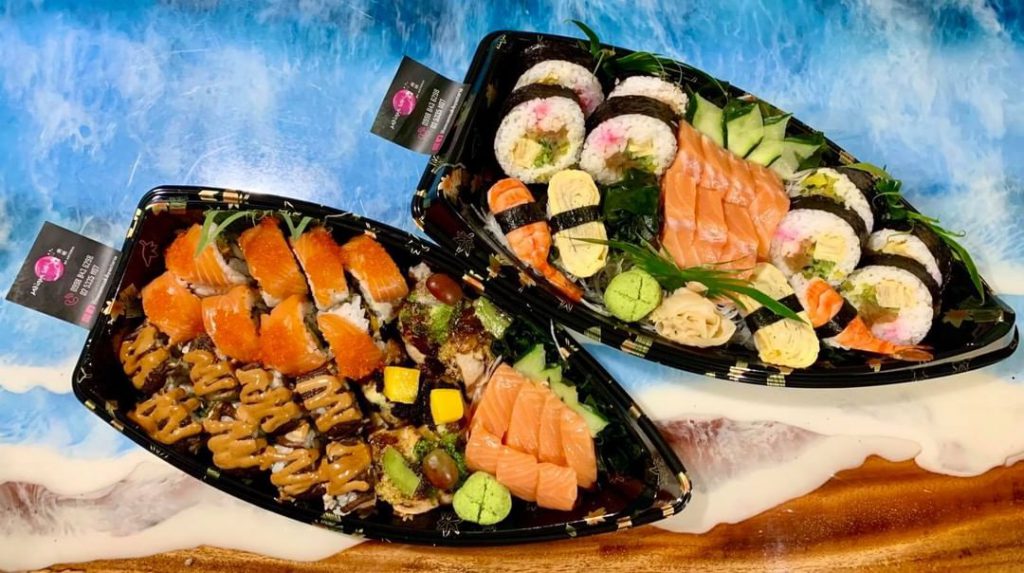 6. Sushi Boat To Go
If Minami Saki's Sushi Boat is too big for you, dig your chopsticks in the Sushi Boat To Go! You may also customize your own sushi and sashimi mix in their cute, recyclable boat packages. A minimum purchase of P1,200 is required for this product.
Did we just make you hungry? Feel free to check out Astoria's restaurants and their gourmet creations at bit.ly/AHR-Gourmet! Happy eating!