The summer season is fast approaching! If you're looking for the best hotel accommodation in Ortigas, then you've come to the right place! We've rounded up some of the best features of our sought-after hotel to give you helpful insights on how you can make the most of your summer staycation!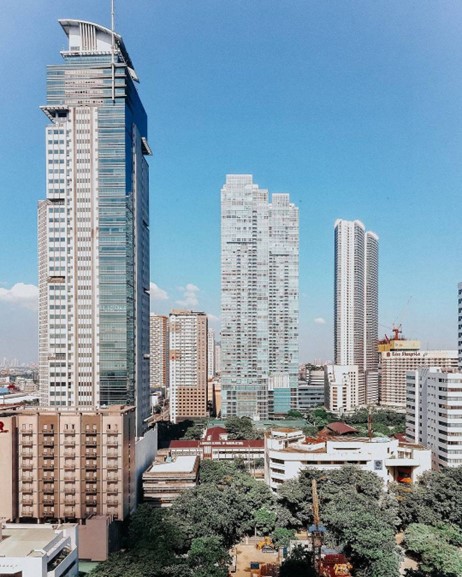 1. Indulge in a luxurious city experience.
When looking for a comfortable staycation hotel, one of the factors you should consider is its convenient location. Sitting along Ortigas Business District, Pasig City, Astoria Plaza is the perfect hub for most business travelers and city dwellers. With malls, restaurants, parks, markets, and other entertainment sites around, you surely wouldn't run out of fun and productive things to do when you stay in our hotel. Exciting, isn't it?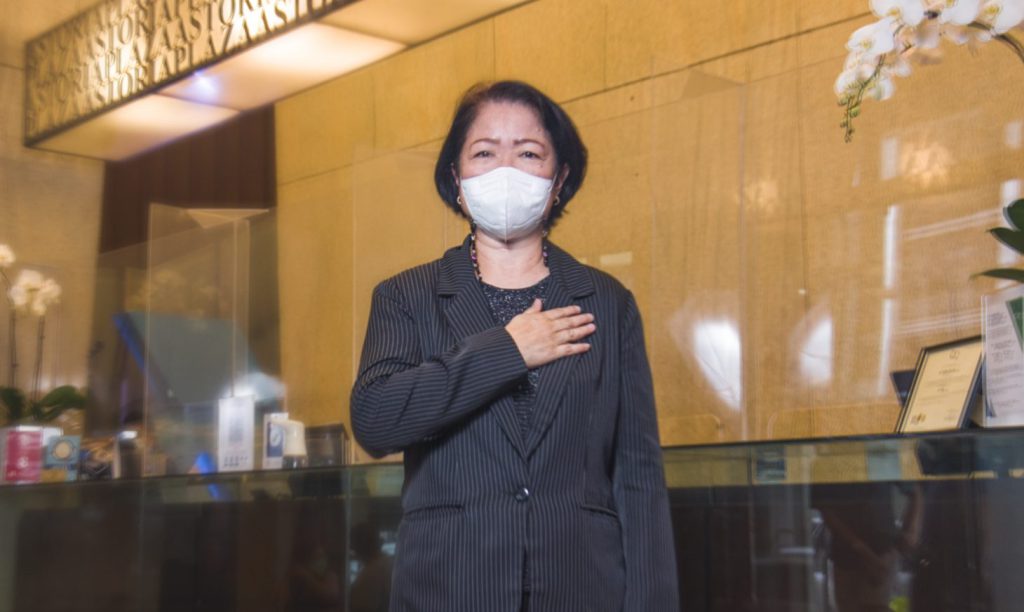 2. Feel at home with our personalized hospitality service.
A unique, personalized experience – that's what we always aim to provide to our guests to continuously become the top hotel in Ortigas. More than Astoria Plaza's charm and elegance, you'll also be captivated by how our courteous staff willingly accommodate all your requests. Whether you want an iced coffee or a bottle of champagne, expect that it will be delivered right to your door!
3. Achieve productivity in our boardrooms and function rooms.
No success is possible without hard work. For your brainstorming sessions, company alignments, and team conferences, our sleek boardrooms and function rooms are available to help you achieve your business goals. With complete amenities such as notepads and pencils, projector screen, Wi-Fi access, and coffee station, we won't be surprised if your next corporate initiatives for the summer season will all turn out successful.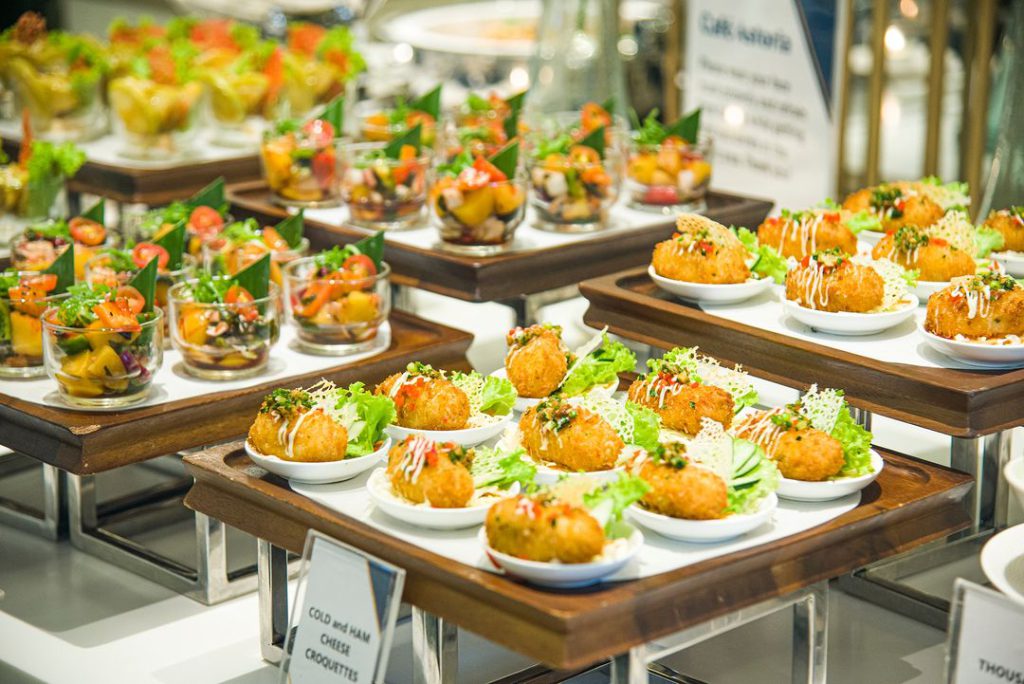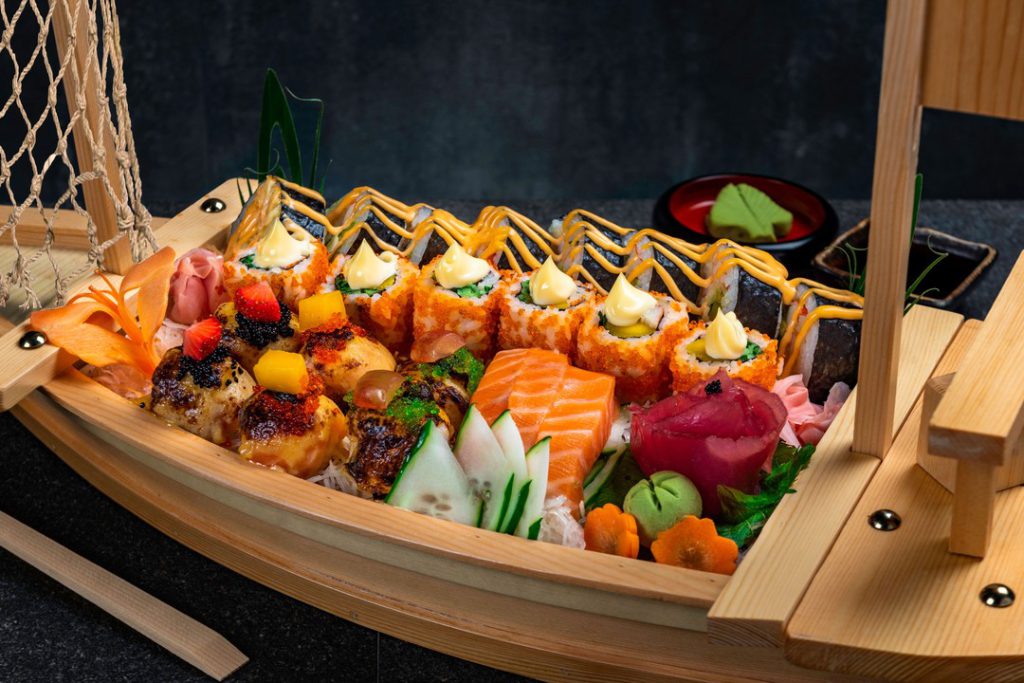 4. Relish the flavorful cuisine at Café Astoria and Minami Saki.
After a productive meeting with the team, you might want to head over to our cozy and chic restaurants for some culinary indulgence. Whether you're a pescatarian, vegetarian, or a meat lover, our master chefs' delicious creations will never fail to captivate your palate at Café Astoria. Craving for some authentic Japanese dishes? Then Minami Saki's specialties are sure to sate your hunger! Get your hands on the best-selling Sushi Boat packed with varieties of luscious sushi, sashimi, and maki. Try it all and don't forget to share with us which flavor has captured your taste buds the most!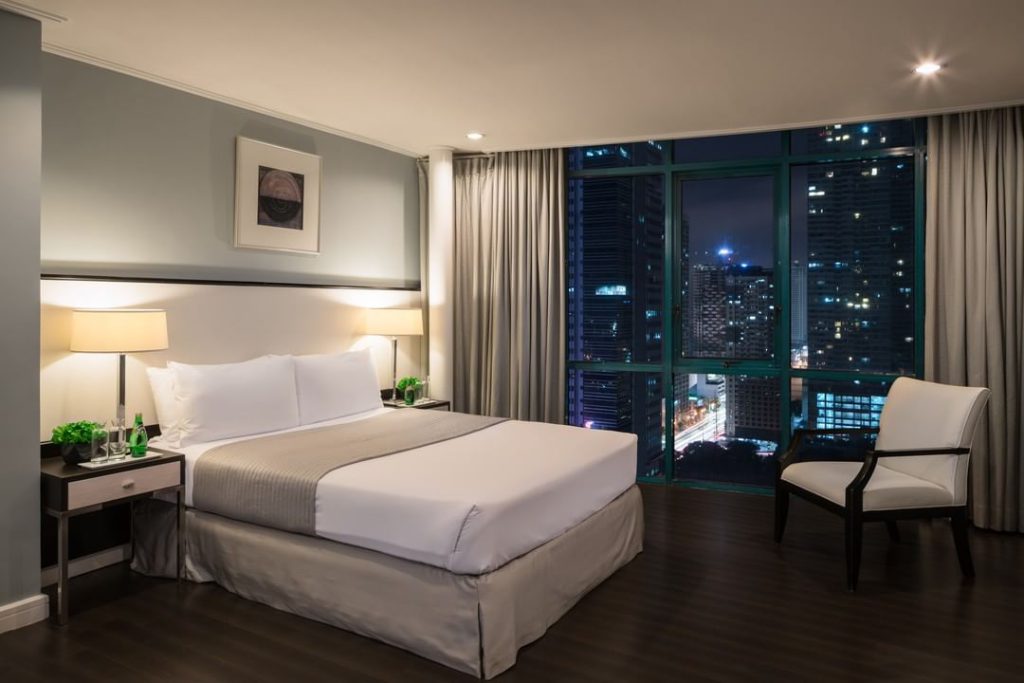 5. Enjoy your well-deserved R&R in our spacious suites.
What could be better than having a much-needed rest after indulging in a fulfilling meal? Without a doubt, our capacious and luxurious suites are the ideal spots for your leisure stay. Some of our amenities include coffee and tea set, microwave oven, personal chiller, electric kettle, electronic safe, and LCD television. Forgot to bring your novel books and lifestyle magazines? Just approach any of our staff and they'll prepare the best sets for you.
We bet you wouldn't want to leave our luxury hotel as you experience the comforts of our accommodations. Be sure to reserve your dates as early as now to start witnessing the best of what Astoria Plaza has to offer. For members of the top and leading vacation club in the Philippines, Astoria Vacation Leisure Club, Inc., you can make use of your holiday entitlement to relish the best hotel in Ortigas, Pasig City. A gentle reminder to avoid those pesky timeshare frauds which are rampant nowadays.
So, go ahead and explore your abode at the heart of Ortigas while creating your memorable #AstoriaOfSummer with your family, friends, and colleagues!