GIVING THE GIFT OF GENEROSITY IN LENDING A HELPING HAND
CORPORATE SOCIAL RESPONSIBILITY
We take our involvement with the surroundings communities seriously. From our Sikap Pinoy project to our educational supplies initiatives, explore the best efforts that Astoria continues to uphold to help the Ortigas community flourish.
#SIKAPPINOY
 #SikapPinoy is a passion project aligned with the overarching vision of The Astoria Group's CEO, Mr. Jeffrey T. Ng, and COO, Mrs. Vivian S. Ng, to always keep the best interests of the local community in mind in all things that we develop.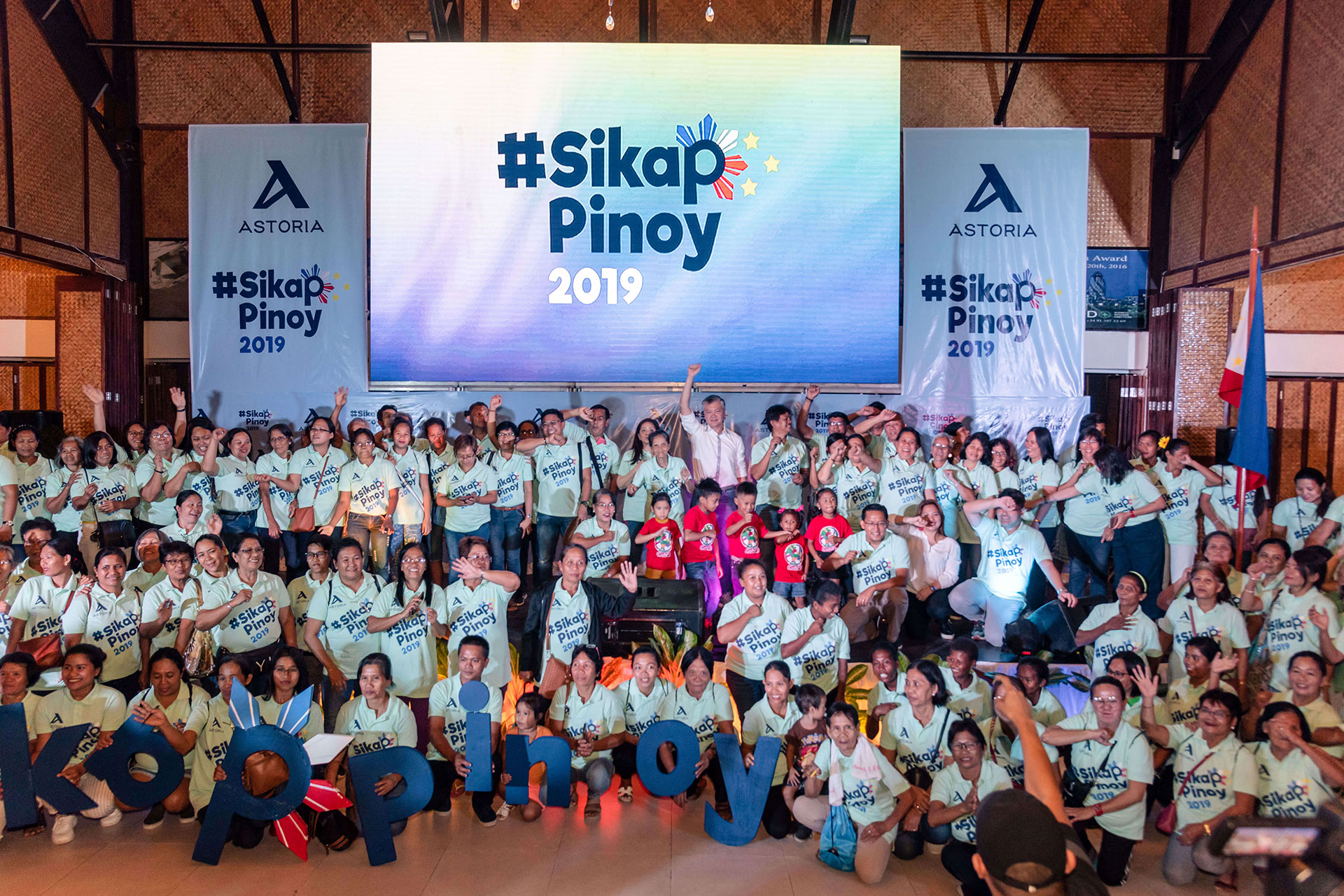 HOW IT ALL STARTED
While the big idea is to celebrate the unwavering spirit and resiliency of the Pinoy, the specific aim of The Sikap Pinoy project is to provide quality, practical, financial and life education to the communities that The Astoria Group interacts with and actively supports.